We're pleased to provide a wide variety of veterinary services for animals in Arab and surrounding areas.
Our mission at Westside Veterinary Hospital is to provide expert, compassionate, state of the art veterinary care to our patients, while fulfilling to the best of our ability, the expectations of our pet owners regarding their concern for the well-being of their pet.  We further endeavor to continuously educate our clients on the acceptable standard of care in the prevention and treatment of known diseases as well as newly evolving threats to their pets so they can make sound educated decisions regarding the care of their pet.
Come visit us and see our new Digital X-Ray machine!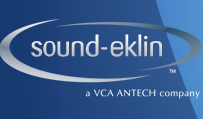 Now featuring:

Click on the logos above for more information